Google Maps has become a great way for businesses to attract customers. But did you know that you can get in on the action and make money with Google Maps by simply reaching out to businesses and helping them to reach customers in their area?
How To Make Money With Google Maps?
So, if you're looking for an easy way to make money online, Google Maps can earn you thousands of dollars every month and you don't even have to do the work! Keep reading to find out how.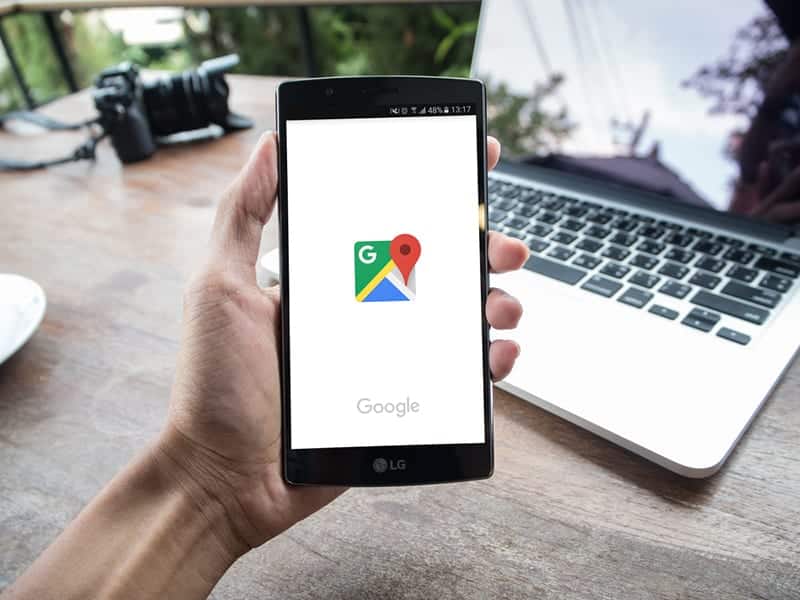 Can You Make Money With Google Maps?
Have you ever wanted to find a business in your area and googled, "vegan restaurants in [insert city's name here]," for example? Or maybe you're looking for a plumber, an auto repair shop, or anything?
You will probably come across some sponsored posts at the top of the first page on Google. But, directly underneath the sponsored posts you will come across Google Maps results, showing you where the business is located, but also providing contact details, pictures, operating hours, reviews, etc.
Companies that rank in the top three on the Google Maps results will attract a lot of attention from anyone that's searching for a business selling their products or offering services. And more eyes means more customers.
Many businesses will hire SEO specialists and web developers to help them make it to the first page on Google.
And, if you're an SEO specialist, focusing on Google Maps is a simple, user-friendly way to give potential customers all the information that they need to get the products and services that they are looking for.
Many specialists can charge once-off fees as high as $500 or recurring payments of $250 per month.
But, even if you're not making money from contributing content as a Local Guide on Google Maps for free, you can earn points that will help your services to get noticed.
Earn Points By Contributing To Google Maps
Google has set up a rewards system where you can earn points for contributing content, such as street addresses, contact details, photos, and reviews.
Currently, these points hold no monetary value but they are still useful in that they make your contributions carry more weight and, every time you contribute, a business will rank higher than it would if you had fewer points.
According to Google Maps Help, you can earn points for contributing rates and reviews for a local business, adding photos, answering questions, editing information or a road on the map, adding missing places, checking facts, responding to Q&As, and adding and exploring goods and services. You can also earn badges by adding to Google Maps.
Badges are permanent and can showcase how you rank as a reviewer and can be used to showcase your credibility to prospective clients.
Make Money With Local Marketing Services For Google Maps
The first way to make money with Google Maps is to offer your marketing services to local businesses in major cities to help them reach more customers.
However, before youtube started, you need to brush up on your SEO and marketing skills. You can do so by watching YouTube tutorials or through online courses on platforms like Udemy. Also, spend some time familiarizing yourself with Google Business Profile, Google Ads, and other ways to optimize content.
And once you've acquired a skillset and have some insights into how Google's algorithm works, you can follow these steps to talk to companies and help them build an online presence through Google Maps.
Google a business establishment in a major city (eg. "Sushi restaurants in Los Angeles").
Open up the Google Maps results
Find listings that are not in the top three of the results and identify the places where their listing can improve – this includes businesses with very few reviews, missing contact details, out-of-date websites and businesses that haven't been claimed yet.
Contact the business and offer to help them to claim their business. They may not be familiar with how to do so and it will only take a few minutes to do so. Many specialists will recommend that you offer this service for free to establish trust and rapport with the business owner. This is a great way to build a relationship and charge for future services.
Once you've helped them to claim their business, help them to optimize their business page by adding operating hours, contact details, photos, etc. For good examples, use the top three results as templates for the information that you're filling in.
Then, help them to improve and update their website.
It is also great to help a business create listings on other directories such as Facebook, Yelp, Better Business Bureau, Manta, etc.
Create easy ways for customers to review their business and help them to establish efficient digital payment methods.
You also need to set your rates, whether it's an hourly, monthly, or once-off fee. Your rates should be proportional to your skill level, experience, and location, but starting off at $30 per hour is a good rule of thumb.
Better yet, you can also consider outsourcing the work to people on platforms like Fiverr who are willing to do it at a lower rate. You can make money as the middleman, making the difference between what you charge the business and what you pay the individual that you outsource the work to.
So, for very little work, or no work at all, you can make money online by using Google Maps. And what's even better is that you can contact multiple companies and offer your services to multiply your income.
If you can receive monthly payments of $250 for managing Google Maps listing from 10 different companies, you're making $2,500 per month for doing little to no work!
Make Money As A Map Analyst With Google Maps
The other way to make money with Google Maps is a bit more specialized, by becoming a map analyst or map data analyst. There are localization services that are offered by companies such as Lionbridge work with Google and other search engines to ensure that maps and search results are accurate and up to date.
This doesn't pay nearly as well ($10-$16 per hour), but it is very easy to do. All you have to do is do online research and verify the accuracy of the information in search results. You will mainly use maps but may need to verify other information and ensure that it's accurate.
However, Lionbridge has specified that the work will require roughly 20 hours a week of work. But the hours are flexible and it's a perfect gig for part-time workers and freelancers.
Tips For High Quality Google Maps Reviews
While the steps above seem fairly straightforward, one of the more difficult tasks on the agenda is to write reviews for the business in question.
The purpose of these reviews is to:
a) provide information and insights into the business and
b) let other customers know whether the company offers a high standard of products or services.
So, here are some tips on how to write a review that will be favorable for the Google algorithm:
Firstly, you need to provide informative and insightful information. Describe your experience with specific and relevant information which will help other customers gauge whether it's worth buying goods and services from the business in question.
When reviewing your experience, write something authentic, explaining what the business is like and the service you received. Include both positive and negative aspects of your experience.
You also need to be respectful in your reviews – even if you had a bad experience. This means you should provide constructive feedback, not rant and come across as bitter.
The standard of your writing must also be of high quality, with the appropriate grammar, punctuation, and spelling. Consider using an app like Grammarly to ensure that your writing is clear and easy to read.
Finally, you should avoid providing personal information like contact numbers, as well as links to competing businesses.
Also, avoid reviewing businesses that you were previously or currently employed at. In addition to this, do not write anything that provides general commentary, such as political commentary that isn't relevant to the business's products and services.
Alternatives To Google Maps
While Google Maps is undoubtedly the most popular online directory for businesses that will reach the largest audience, there are alternatives to Google Maps that you may find will be useful to contribute towards.
For example, MapQuest is a website that has been operating for longer than Google Maps. Waze is another alternative with a live map that allows you to find destinations and businesses. Bing Maps is another map interface that competes directly with Google which has a fresh, clean interface and is easy to use.
The Here WeGo mobile app is another competitor to Google Maps with great features that has many users. Finally, Rand McNally is another web-based directory that uses traditional map books to create a digital mapping service.
Conclusion
The idea that you can use Google Maps to make money almost seems to be too good to be true, but it is a great way to attract customers, which is why businesses are willing to pay good money to anyone that can optimize their entries so that they rank in the top three as a service provider in major cities.
It's one of the best and easiest ways to make money online, and if you follow the steps above, you will be able to make thousands of dollars a month by providing a valuable service.
Sources
https://support.google.com/maps/answer/6304221?hl=en&co=GENIE.Platform%3DDesktophttps://selfmadesuccess.com/make-money-google-maps/