Investing is one of the best ways to secure your financial future, and stockbrokers will help you curate an investment strategy to suit your individual financial goals. But what if you're not a US citizen and don't have a social security number? Can you invest without a social security number?
Can You Invest Without A Social Security Number?
You can invest in stocks and other funds without a social security number. Non-citizens living in the US can register for an ITIN through the IRA to comply with tax laws and other regulations. You can also use a valid passport number, and you can also use other government-issued IDs instead.
So, if you want to invest to achieve your financial goals but aren't a US citizen, the best way to do so is through brokers. But, you'll have to comply with laws and regulations to do so. If you'd like to find out how keep reading.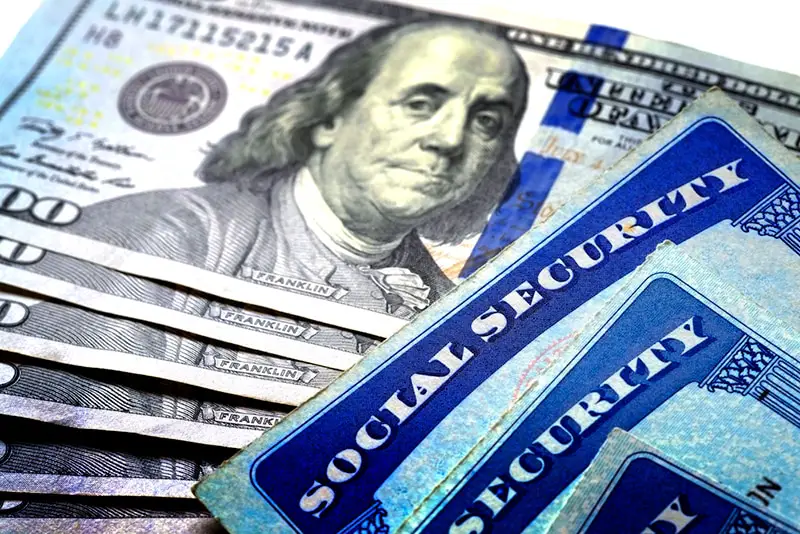 How Do I Invest Without An SSN?
Brokers who invest money on your behalf require your personal information to comply with numerous laws set by the Securities Exchange Commission (SEC) and other regulatory bodies.
These laws are intended to prevent money laundering terrorism and ensure that investors pay taxes on the money they make through their investments.
However, if you do not have US citizenship and a social security number, it is possible to invest by providing brokers with an Individual Tax Identification Number (ITIN).
An ITIN allows the Internal Revenue Service (IRS) to collect capital gains taxes and other deductions from your investments.
Therefore, a brokerage firm will have to report any trading income to the IRS.
Once you have your social security number or Individual Tax Identification Number, you will be able to open an account with brokers – in-person or online.
Spend some time familiarizing yourself with investment strategies suitable for your needs.
Then you need to gather other documents to verify your identities, such as a driver's license, passport number, proof of address, and documents containing necessary financial information.
Once you've acquired the necessary paperwork, the next step is to select an account type to specify the methods through which you intend to pay for your stock trades and how brokers should handle the uninvested money in your account.
You also need to indicate whether anyone else is authorized to trade using your account.
Can I Open A Trading Account Without A Social Security Number?
If you do not have US citizenship or a social security number, you have three options to open a trade account.
Firstly, as stated above, you can register for an ITIN and provide government-issued IDs to confirm that you are the person that you say you are.
Unfortunately, identity thieves can use trading accounts, and the stolen identities are used for money laundering services. In other scenarios, you could use a trading account to fund terrorist activity, which is why provisions were made in the 2001 Patriot Act.
Brokerage firms need to comply with the laws set out by regulatory bodies. Therefore, you may be required to provide other personal information, such as your name, home address, and date of birth.
Brokers may also ask for the contact details of a trusted contact person, but it is not a requirement from the Financial Industry Regulatory Authority (FINRA).
Your second option is to open a trading account with access to global markets in your own country.
Finally, although we do not recommend this step due to potential legal transgressions and other risks, you could ask a trusted friend with a social security number to open an account for you and pay the tax liability on your behalf while you work on your citizenship.
However, this is a risky strategy, and you'd be in trouble if the friend takes the money for themself. You'll have no legs to stand on in a legal dispute.
Can You Trade Online Without A Social Security Number?
If you lack the necessary documentation to open a trading account, you can open an international account with an investment app.
An app that operates out of your home country will allow you to invest in foreign markets, including the United States stock markets. However, you will also have to convert your country's local currency into US dollars, which means you'll be incurring additional fees.
It's a bit more complicated but is a great way to get around the regulations without a social security number or an ITIN.
Related Questions:
Why Do Brokerages Need SSN?
One common question about whether you can invest without a social security number concerns why brokerages require social security numbers, ITINs, and other documentation.
Investors can exploit trading for several clandestine strategies to launder money or fund illegal activities or terrorist organizations. Furthermore, insider trading is another unethical practice used by many people who have inside information on the markets and the companies whose stocks they're trading with.
Can Undocumented Immigrants Invest In Stock Market?
If you don't have a social security number, you can open a trading account using alternative documentation like an ITIN, but, in that case, you wouldn't be "undocumented". The good news is that the IRS does not share your personal information with ICE or other immigration enforcement agencies.
The IRS' reluctance to work with ICE largely boils down to the fact that they don't want to lose the tax revenue accumulated by undocumented immigrants. However, there is still an element of risk involved, but there are always risks involved in trading, and, at the end of the day, you're going to have to establish whether your investments are worth the risk.
We've covered many great, simple money-making strategies, such as through Quora's Partner Program, Axie Infinity, and Tether (USDT) if you want to make money outside of the stock market.
Conclusion
So, if you don't have a social security number, you can still invest and trade stocks or contribute money to an IRA (Individual Retirement Account), Roth IRA, or a 401(k). The most practical way to do so is to register for an Individual Tax Identification Number, which means that you'll be operating within the bounds of the law.
Alternatively, investing through stockbrokers or online apps operating in your home country will allow you to invest in international markets, including the United States.
It's important to note, however, that it's in your best interests to comply with all legal frameworks. And, if you're considering investing without a social security number, do your research and consult with financial experts to ensure that you're using an investment strategy that suits your individual needs and works towards specified financial goals.
Sources
https://www.investopedia.com/ask/answers/06/personalinfoandbrokers.asp
https://finance.zacks.com/can-f1-visa-holder-open-stock-account-11533.html